Aerospace Commercial Interiors
Excellence in sustainable aerospace commerical interiors 
Vaupell is a global full product lifecycle partner and flagship product supplier to OEM and Tier 1 integrators of aerospace commercial interiors. Interior components and subassemblies are high-visibility products with demanding performance and appearance requirements.
For over 75 years Vaupell has been recognized as a leader in the manufacture of appearance moldings and subassemblies for the aerospace-commercail interiors market. We utilize advanced technologies that reduce waste, weight, cost, and manufacturing processes.
With our in-depth experience and capability, we process high-heat, advanced polymers that meet demanding environmental, dimensional, and appearance requirements of global OEM and Tier 1 customers.
Vaupell has focused on complex assemblies and highly-visible products as well as fuel and hydraulic systems in the aerospace industry.
Product examples:
Window assemblies
Cove light panels
Passenger service units
Decompression grills
Literature pockets
Stow bin trim
Fuel system valves
Motor and pump housings
Seating parts
Case studies
Product leadership examples of aerospace commercial interiors designed, developed and manufactured by our highly skilled team. By designing and developing new materials with improved properties, our material scientists contribute to the creation of advanced technologies, improved manufacturing processes, and enhanced products that are more sustainable for the environment resulting in better buy-to-fly ratios.
Window reveal assemblies
Vaupell designed the A350 window unit
Piece-count reduction from 12 components to three
Boeing 737 design concept unitization
Two component molding
Improved shade solutions using SB materials (composite shade or thermoplastic formed)
Covelight panels
Phenolic crush-core panel to thermoplastic thin-walled part (improved recyclability)
Reduction of ship set weight by 5%
Reduction in ship set cost of 25%
100% delivery and quality performance
Freighter Main Deck & Cargo liners
Thermoplastic and thermoset offering
More sustainable solutions
Bio prepreg
Value innovation
Global locations and local support
High performance team
Guiding principles for a greener world. 
As your trusted partner, we provide comprehensive support and services throughout the entire lifecycle of a product for your aerospace commercial interiors.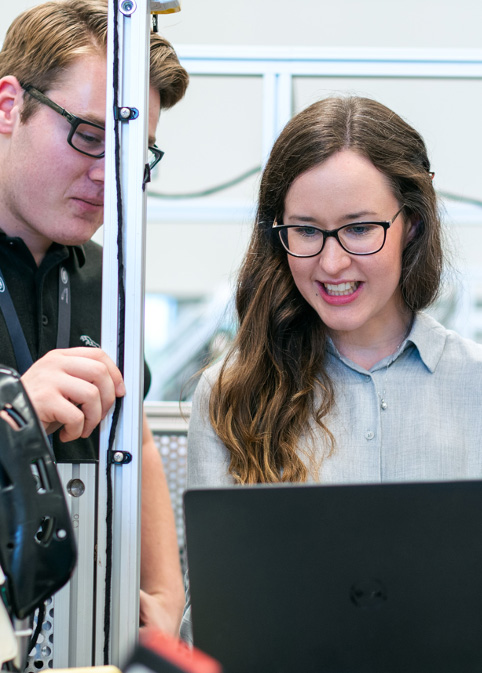 1. Unitization
Reduce system components
Elimination of adhesives and fasteners
2. Weight reduction
Metal to plastic replacement
Thin-walled molding
Elimination of adhesives and coatings
3. Sustainability
Material identification (transparency and traceability)
Material lifecycle assessment
Recycled and bio-based materials
Material replacement to improve recyclability
A COMMITMENT TO SUSTAINABILITY
In alignment with parent company Sumitomo Bakelite Co., Ltd., we place a high emphasis on the environment and delivering sustainable solutions.
We solve social issues and achieve sustainable growth and value creation under a structure comprised of our Sustainability Promotion Committee (which is chaired by the President) and its subcommittees based on our business philosophy, which esteems the Sumitomo's Business Philosophy and sets forth our management principles.
We regularly and comprehensively verify the extent of the progress made by these committees, based on which we continuously revise the contents of our activities and actively improve upon them. In aiming for communication with our stakeholders, we widely announce the results of our activities within and outside the company.
Technologies…
that reduce waste, weight, cost, and manufacturing processes.
Material science
Re-using thermoplastic production waste in non-structural products
PFA replacement of phenolic prepreg and honey comb panels
Bio-based thermoplastic
MuCell/RocTool
Microcellular foaming of thermoplastic resins to reduce weight
Super-heating/cooling of the injection mold to improve material flow (thinner walls) & improve cosmetics (eliminate coating on cosmetic parts)
2K injection molding
Multi-shot molding to eliminate secondary operations & adhesives for bonding secondary components such as seals to panels